FREQUENTLY ASKED QUESTIONS

WHAT ARE YOUR HOURS?
I am available weekdays, a few evenings and some weekends. Contact me to discuss availability.
WHAT ARE YOUR SERVICES?
See my Services & Pricing Page. Contact me to schedule your FREE Initial Assessment and receive your personalized quote.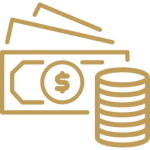 WHAT ARE YOUR PRICES?
See my Services & Pricing Page. Contact me to schedule your FREE Initial Assessment and receive your personalized quote
WHAT PAYMENT METHODS DO YOU ACCEPT?
I accept Credit Card, PayPal, Cash, Cheque and EMT.
WHAT DOES A PROFESSIONAL ORGANIZER DO?
Through decluttering, minimizing and categorizing the client's possessions, then using current and new organizing products in the space, a Professional Organizer helps ensure their client knows what they own, where everything is and how to store and manage it all efficiently. A Professional Organizer works closely with their client to determine the client's needs and personal style, and tailoring solutions designed to meet the desired outcomes.
---
I'M EMBARRASSED TO SAY I NEED A PROFESSIONAL ORGANIZER TO HELP.
SHOULDN'T I BE ABLE TO DO THIS ON MY OWN?
Everyone can be disorganized at times, and in different areas of their life. The skills necessary to keep an organized space and lifestyle can absolutely be taught and learned. I'm here to help you, not judge you. I treat each of my clients with sensitivity, objectivity and, most importantly, confidentiality. I bring my skills and experience to help you achieve and maintain focus, direction and progress during the Session time. Often, after an Initial Organization Session, my clients are inspired and empowered to organize more spaces on their own before I come back to assist again, and they have great pride in what they were able to accomplish without me.
---
ARE YOU GOING TO MAKE ME THROW OUT, OR GIVE AWAY, MY THINGS?
Absolutely not. I will help you make decisions about your belongings, but they are just that – your belongings. It is completely acceptable to keep things. My goal is to help you bring more order and calm to your space, and I do not believe that you have to be a minimalist to achieve that. First we will Identify what you have, then you will Decide what you'd like to do with it. Next, I assist with Locating the best place to put it in your home if you choose to keep it, and then you can Evaluate at a future date if it is being used or if you need to make a different decision about it.
---
I'D LIKE TO MEET YOU AND SEE IF YOU CAN HELP. WHAT'S NEXT?
That's great! Contact me to request your free 30 minute Virtual Assessment, and we will determine which customized approach will work best for you and your individual needs. The hands-on assistance, encouraging motivation, and effective organizing coaching my clients receive from me during their session(s) often inspires them to organize more spaces in their home on their own after I leave. We will make incredible progress getting your home clutter-free, peaceful and enjoyable.
In Our Monthly Newsletter We Send You

EXCLUSIVE OFFERS
TIPS, TOOLS & TRICKS

PODCAST INTERVIEWS
MONTHLY BLOG POSTS

CONTESTS & GIVEAWAYS
UPCOMING EVENT INVITATIONS
EXCLUSIVE OFFERS
TIPS, TOOLS & TRICKS
CONTESTS & GIVEAWAYS
MONTHLY BLOG POSTS
PODCAST INTERVIEWS
COMPANY UPDATES
UPCOMING EVENT INVITATIONS
Ready to Become Organized?